A good website is essential to any business or organization. Eyesopen specializes in modern web development using open source technologies.
Open Communication

At Eyesopen we belive that quality communication is essential to creating a successful product. To facilitate communication we provide our virtual office with screen sharing, multimedia communication and web tools for each project.
Open Doors
Eyesopen emphasizes collaboration and teamwork to ensure a quality project. Whether your project is simple or complex, routine or unusual, we will work with you to meet your needs and create your vision.
Open Source
By leveraging the power of open source, Eyespopen ensures that more of your budget goes towards your project rather than to licensing fees and other unnecessary costs that don't differentiate you from your competitors.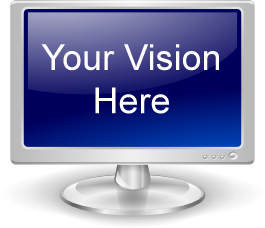 Whatever your vision, Eyesopen can help turn your dreams into reality. We offer a range of developing and programming services to take you all the way from design to implementation to launch.
But don't belive our hype, take a look at our portfolio.
If you'd like our help to turn your dream into a reality, or if you have questions about what we do, contact us.